SUSTAINABLE INDIGENOUS GOVERNMENT INTIATIVE
This sustainable indigenous government Initiative brings to life and into perpetual existence the "MAIPURI ARAUAN NATION OF ABYA YALA (North and South America)", to be additionally known as "M.A.N.", "MAIPURI NATION" and other acronyms, which are not listed or may be determined later. The initiative of M.A.N. shall seek to establish recognition of more than 2,756 sovereign tribes of M.A.N. by the United States government, Canada and the governments of Mexico and South America.
M.A.N. is creating economic bases and bridges through newly established treaty relations, and partnerships with nations across the globe. M.A.N. has establish an indigenous citizen data base from Canada to South America and the Caribbean, to protect the identity, heritage, land, and culture of its citizens. M.A.N. has engaged the United Nations along with its 'treaty partner, the Maori-Tribal-Hapu-State, Wha Atua Nation, of Aotearoa (Nu Tireni/NZ), establishing diplomatic presence and further establishing greater recognition of indigenous rights throughout the American diaspora. M.A.N. shall operate under its nation's constitution to develop land acquisition processes, education platforms, economic and healthcare initiatives.
M.A.N. has established the M.A.N. Congressional body and declares to promote unity, transparency, and "Open Government" as a prerequisite for the proper development of an indigenous government beneficial to and for all the indigenous peoples of the Maipuri Diaspora and terra.
The Indigenous Peoples Government
Featured national products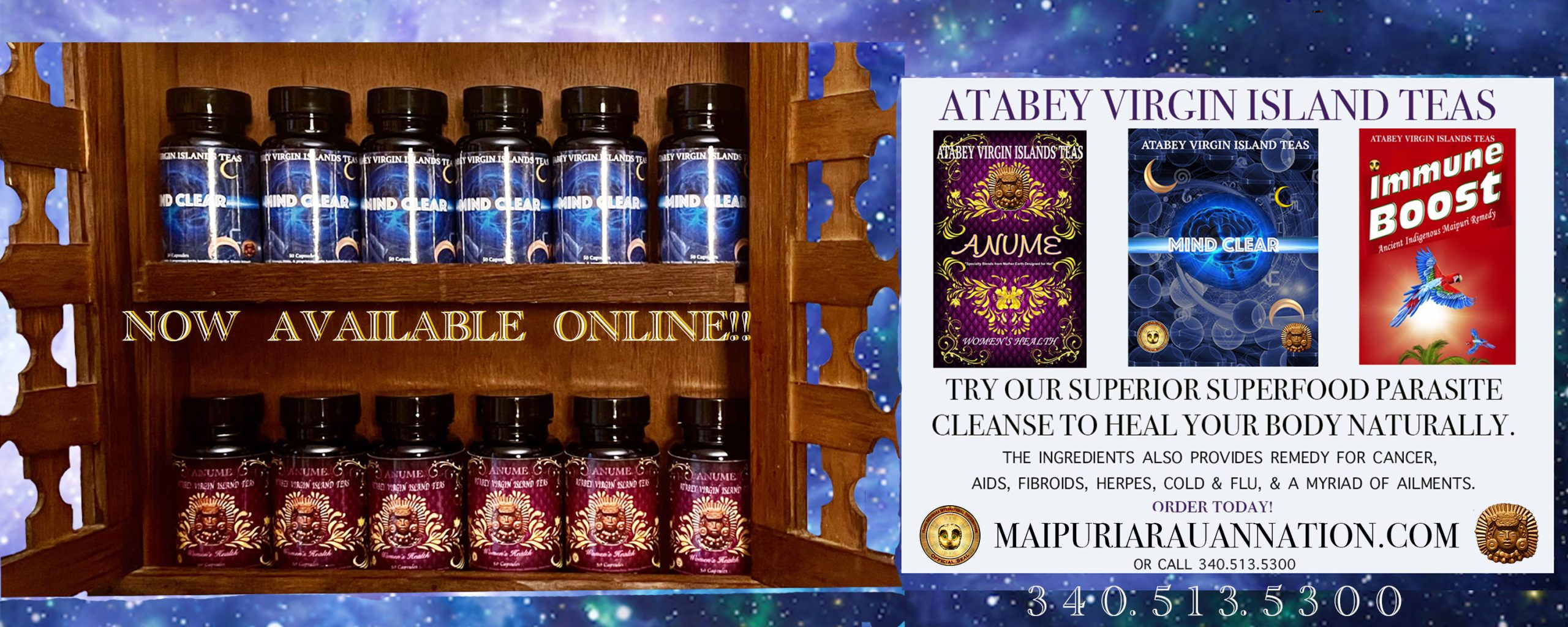 Indigenous Health
WE HAVE 3 ATABEY HERBAL FORMULAS NOW.. MIND CLEAR, IMMUNE BOOST, & ANUME, AVAILABLE IN CAPSULE FORM FOR $32,

(50 CAPLSULES PER BOTTLE)
Read More
Maipuri Arauan Nation Tribal Services
To the extent permitted by law, the Maipuri Arauan Nation [MAN] will in no way be liable to the users or any third party for any loss or damage which may be directly or indirectly incurred by the use of this website.
Visits: 45071 Today: 47 Total: 70753